Certificado por el Consejo Cirujano Ortopédico
El Dr. Motamed se especializa en el tratamiento de una variedad de condiciones ortopédicas y realiza varios procedimientos ortopédicos, incluyendo:
Complex Reconstructive Procedures of the Shoulder, Elbow, Knee and Ankle
Arthroscopy
Complex Soft-Tissue Reconstruction
Sports Medicine
---
CV (English)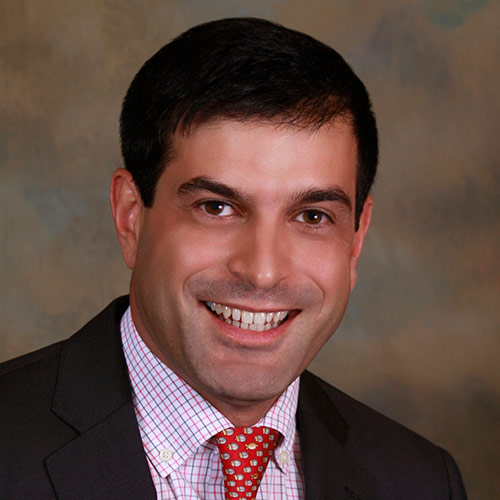 Dr. Motamed tiene entrenamiento especializado en cirugía del estado de la técnica artroscópica y complejos procedimientos de reconstrucción del hombro, codo, rodilla y tobillo. Tiene una amplia experiencia en el tratamiento de lesiones deportivas y ha tratado con éxito los atletas profesionales, universitarios, y de recreación. Además, el Dr. Motamed trata las condiciones no atléticas y degenerativas, y tiene experiencia en procedimientos avanzados, incluyendo complejos de reconstrucción de tejidos blandos y la artroplastia (reemplazo de la articulación).
En palabras del propio Dr. Motamed:
"Me gustaría darle la bienvenida a nuestra práctica y el sitio web. En esta sección se detallan algunos de mis intereses especiales y la experiencia. Además, quiero señalar que como parte de una práctica basada en la comunidad independiente, tenemos ciertas ventajas. Nuestro digital de rayos X y los registros médicos electrónicos se adaptan a la cirugía ortopédica. Yo trabajo en estrecha colaboración con los radiólogos músculo-esquelético de gran experiencia y mis imágenes por resonancia magnética son enviadas a los expertos en sus campos. Yo opero en un centro de cirugía y el hospital que se especializan en cirugía ortopédica. Que proporcionan hardware y servicios avanzados de apoyo a pacientes que no tienen igual en el área de la bahía. Esperamos que para cumplir o superar sus expectativas y ofrecerle la mejor atención posible. Sabemos que nuestros pacientes tienen opciones y les damos las gracias por confiar en nosotros con su cuidado. Por favor, siéntase libre de llamar a nuestra oficina si usted tiene alguna pregunta."
Educación
Facultad de Medicina: New York University School of Medicine, New York, NY
Entrenamiento
Pasantía en Cirugía Ortopédica: Universidad del Sur de California, LAC + USC Medical Center, Los Angeles, CA
Cirugía Ortopédica Residencia: Universidad del Sur de California, LAC + USC Medical Center, Los Angeles, CA
Ortopédica Medicina del Deporte y la Comunidad Artroscopia: SOAR (Ortopedia y Deportes Asociados Medicina de Rehabilitación), Redwood City, CA
Investigación y Publicaciones
La influencia de la degeneración de la articulación acromioclavicular en el choque salida del supraespinoso y el acromion forma.
Roidis, NT, Motamed, S., Vaishnav, S., Ebramzadeh, E., Karachalios, TS, Itamura, JM J Surg Ortopedia (Hong Kong). 2009 Dec; 17 (3):331-4.
Disminución de la Zona de salida del supraespinoso en la artritis acromioclavicular, un estudio de medición de resonancia magnética de la enfermedad del manguito rotador.
Motamed S., Zalavras C., J. Itamura: Reunión anual presentado de la Academia Americana de Cirujanos Ortopédicos, marzo de 2004.
Intramedulary múltiples clavar, un factor de riesgo de compromiso respiratorio.
Motamed S., C. Zalavras, G. Velmahos, L. Chan, D. Demetriades, M. Patzakis: Reunión presentó SOGOS mayo 2004.
El efecto de la Malreduction peroné en contacto hincapié en un modelo de consolidación viciosa de fractura del tobillo.
Thordarson, DB, Motamed, S., Hedman, T., Ebramzadeh, E., Bakshian, S.: Bone Joint Surgery Journal y, 79-A: 1809-1815, 1997.
Determinación de la estructura y síntesis de Fluoro Nissl Verde: una unión al ARN fluorocromo.
Merlic, CA, Motamed, S., Quinn, B.: Journal of Organic Chemistry 60:3365-3369, 1995.
Fluoro Nissl Verde.
Quinn, B., Toga, AW, Motamed, S., Merlic, CA, una novela de contraste fluorescente de neuroanatomía, Neuroscience Letters 184:169-172, 1995.
Intereses Externos
"Pasar tiempo con mi esposa y 3 niños. Ejercicio, lectura, fotografía, y 'trabajar en el jardín."