Soheil Motamed, MD
Board Certified Orthopaedic Surgeon
Fellowship Trained in Orthopaedic Sports Medicine and Arthroscopy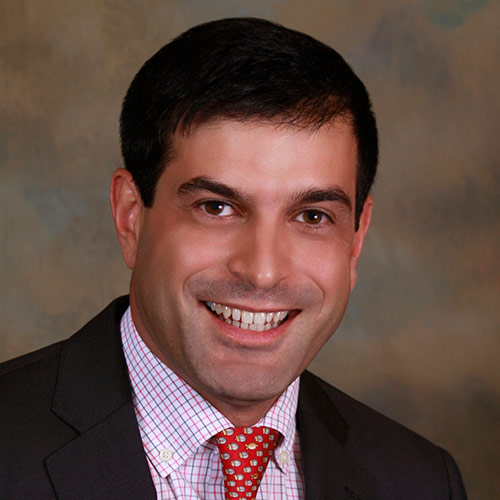 Soheil Motamed, MD
Request An
Appointment
Dr. Soheil Motamed specializes in state-of-the-art arthroscopic surgery and complex reconstructive procedures of the shoulder, elbow, knee and ankle. He has extensive experience in treating sports-related injuries and has successfully treated professional, collegiate, and recreational athletes.
Dr. Motamed also treats non-athletic and degenerative conditions including wear and tear injuries of the shoulder elbow and knee. Special interests include rotator cuff pain, labral injury, elbow tendonitis and early knee arthritis.
In his free time, Dr. Motamed enjoys spending time with his wife and 3 children. His hobbies include exercise, hiking, barbequing, and landscaping.
In Dr. Motamed's Own Words
"I would like to welcome you to our practice and website. This section details some of my special interests and experience. In addition I want to note that as part of an independent community based practice we have certain advantages. Our new offices, digital x-ray and electronic medical records are customized to Orthopaedic Surgery. I work closely with highly experienced musculoskeletal radiologists and my MRI scans are forwarded to experts in their fields. I operate at a surgery center that specializes in Orthopaedic Surgery. They provide an advanced environment with hardware and patient support services that have no equal in the Bay Area. We hope to meet or exceed your expectations. We know our patients have choices and we thank them for trusting us with their care. Please feel free to call our office if you have any questions."
Dr. Motamed specializes in the treatment of a variety of orthopaedic conditions and performs several orthopaedic procedures including:
Arthroscopic Surgery of the Shoulder and Knee
Complex Reconstructive Procedures of the Shoulder, Elbow, Knee and Ankle
Sports Medicine
Fracture Care
Education
Undergraduate: University of California, Los Angeles, Bachelor of Science, Biochemistry, Los Angeles, CA
Medical: New York University School of Medicine, New York, NY
Training
Orthopaedic Surgery Internship: University of Southern California, LAC+USC Medical Center, Los Angeles, CA
Orthopaedic Surgery Residency: University of Southern California, LAC+USC Medical Center, Los Angeles, CA
Orthopaedic Sports Medicine and Arthroscopy Fellowship: SOAR (Sports Orthopaedics and Rehabilitation Medicine Associates), Redwood City, CA
Professional Affiliations
American Academy of Orthopaedic Surgery
Arthroscopy Association North America
NYU School of Medicine Alumni Association
Alumni Leadership Award 2014
Hill Physician IPA committees
Hospital Affiliations
Publications
The Influence of the Acromioclavicular Joint Degeneration on Supraspinatus Outlet Impingement and the Acromion Shape.
Roidis, N.T., Motamed, S., Vaishnav, S., Ebramzadeh, E., Karachalios, T.S., Itamura, J.M. J Orthop Surg (Hong Kong). 2009 Dec;17(3):331-4.
Decreased Supraspinatus Outlet Area in Acromioclavicular Arthritis, an MRI Measurement Study of Rotator Cuff Disease.
Motamed S., Zalavras C., Itamura J.: Poster Presentation for Annual Meeting of American Academy of Orthopaedic Surgeons, March 2004.
Structure Determination and Synthesis of Fluoro Nissl Green: an RNA Binding Fluorochrome.
Merlic, C.A., Motamed, S., Quinn, B.: Journal of Organic Chemistry 60:3365-3369, 1995.
Fluoro Nissl Green.
Quinn, B., Toga, A.W., Motamed, S., Merlic, C.A., a novel fluorescent counterstain for neuroanatomy, Neuroscience Letters 184:169-172, 1995.